Friday, November 26, 2010
We have a winner!!!
I want to thank you all for entering and spreading the word about the:
I had so much fun putting it together and meeting a few bloggers that I had not yet met.
So, before I announce the winner I want to let you know that Hallie over at
The Princess and the Pump
is hosting this week's BLACK FRIDAY BOLUS!!!!
So, head on over to see what Hallie's giving away this week and be sure to tell her that I said HI!!!
Oh man - - - I almost forgot!!
You probably want to know who won the Sugar Bolus Extravaganza!!!
Well,I am pleased to announce that the winner is . . . .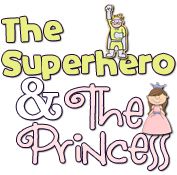 5 comments:
Man!!! Some people have all the luck!!!! LOL
Congrats Tracy!!!
Yay! I actually won something!

Thanks, Laura!
OH MANNNN!! Congrats Tracy!!
wooo hooo!!! Congrats, Tracy!!!
Post a Comment